Everyone uses the internet for retrieving, storing, and sharing files. Social media has exploded in recent years, to where the average users of Facebook, Twitter, Amazon, or Dropbox (to name only a few) seldom even think about how their data is stored, or that they are essentially working with files on a regular basis.
Small businesses and global enterprises rely regularly on access to data and applications on the web, whether the data truthfully resides in on-premises servers, or is hosted by a cloud service provider.
Accessing data means anything from uploading a comment to social media, to running business-critical applications for a global enterprise. Both involve access to data, meaning retrieval of data from files.
Cloud File Storage and Sharing
Storing data in files has been a keystone of information systems for many decades. Although software to create and access files has matured considerably over the years, the underlying structure of files remains largely intact, and is enhanced by its very simplicity.
Files are collections of similar data. This may include:
Folders on your laptop or home computer housing Word documents or spreadsheets (files)
Collections of music on your iPad or smartphone (yes – also files)
Sophisticated databases running corporate payroll or ERP systems (more files)
When you utilize social media to upload or share files with friends, or collaborate with coworkers sharing documents for critical projects, efficient use of cloud file storage is critical to social media enjoyment and business productivity.
Cloud file storage requirements have grown exponentially with the globalization of businesses and the proliferation of social media applications that include file sharing capabilities.
While many businesses invest in private clouds that are housed within their corporate data centers, others have moved data and applications to the public cloud, entrusting files to cloud service providers.
Why Use File Sharing?
Cloud file storage and sharing are essential to the growth of internet commerce and social media. Businesses have been storing and sharing files on internal networks for many years, but the internet propelled the need for massive storage resources and file sharing on the web.
File sharing has the distinct advantage of being compatible with many operating systems:
Windows
Mac
Linux
Mainframes and business servers
Most popular programs will also recognize common file formats and provide read and even edit capabilities to data:
Microsoft Office or Apple iWork
Media programs for photo, music, and video presentation
Business-critical applications
These considerations are an important reason to utilize file storage techniques. Saving files to cloud storage allows immediate global access to content, but there are caveats to be considered when moving confidential information or important business data to shared resources.
Pros and Cons of Cloud File Sharing
Cloud file storage has the distinct advantage of providing quick availability to data, with storage resources that are easy to set up and maintain. But there are drawbacks:
Security can be a major concern, as shared files themselves can be vulnerable to attacks or theft by unauthorized users or hackers. It's critical that businesses understand the total scope of security provided by cloud services.
Peak performance where high volumes of data are concerned may be better provided by other types of storage, such as block storage technology.
Best Cloud File Storing Options
Many cloud services make the claim that they have the best, most secure, fastest, or cheapest file storage services:
Dropbox
Google Drive
Box
Amazon
Azure
When considering storage in the cloud, there are many considerations for selecting your provider, depending on your personal or business requirements:
Security – encryption of your file data, to protect confidential information
Cybercrime protection – does the provider have appropriate safeguards in place?
Retention – how long will your data need to reside in the cloud (impacts storage costs)
Redundancy – you may want your data replicated on multiple servers, to improve performance and protect against business disruption
Reliability – does the vendor provide 24×7 availability, if your business requires it?
Backup – who performs backup of your data, and how often?
Compliance – some businesses may require storage compliance with such regulations as HIPAA
Microsoft Cloud File Storage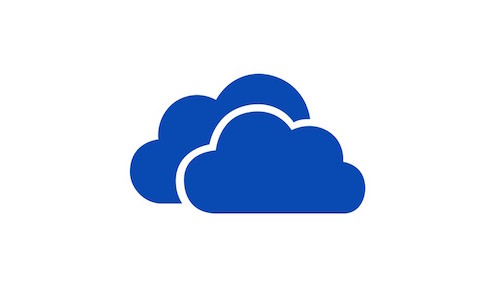 Microsoft offers the Azure cloud service, available not only to individuals, but to corporate enterprises and businesses of all sizes. Some of their benefits include:
Virtually unlimited storage – expand as you need, even replacing corporate data servers
Security – cross-platform and multi-level authentication
Archive storage – mass storage for historical records or data that is infrequently accessed
Object storage – for storage of unstructured data
Web services – create and maintain web apps quickly for mobile/web access to data and business applications
These are only some of the features and considerations to keep in mind when conducting your evaluation of cloud file storage services for yourself or your business.